Do you want to learn how to craft an entertaining, inspiring or engaging story video on your iphone, so that you can;
Market your business or idea;

Build connections within your organisation;

Make educational videos for your classes or teams;

Sell a product or even a house;

Inspire others with your personal stories;

Create mementos of your time in lock down for years to come;

Or simply create special messages for Granny and Grandpa to let them know that you love and care for them?
Then this online iPhone video and storytelling course, based on our live workshop, is perfect for you!
What's more, this course has been designed to fit the ever increasing demands and pressures that you're now facing.
In other words, you can do this whole course, in your own home, in your own time, in bite size chunks wherever and whenever you manage to get a minute to yourself. Be that in the laundry, the bathroom or tucked up in bed wearing your PJs.
 Wherever you are, in this course, you'll get to watch presentations from award-winning TV Directors, Producers and Editors, so that you can refine your storytelling skills. You'll be directed through simple step by step processes, so that you can learn how to film and edit your story videos. And you'll be given tips and tricks from the experts, so that you can refine your craft, entertaining, inspiring and engaging all those who watch your future videos.
What could be better than that?
Our attendees agree. The average rating they gave our in-person workshop was 9.5 stars out of 10! So enrol today and start your journey.
⭐️⭐️⭐️⭐️⭐️⭐️⭐️⭐️⭐️💫
If you want to learn more about what to expect then watch this case study video on the in-person workshop, that this course is based on.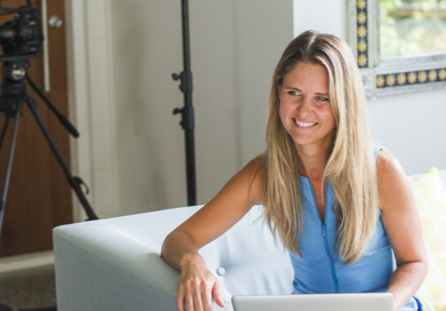 Hi, I'm Kim Goodhart, Co-Founder and Company Director of Real TV Limited.
I've worked on multiple TV shows as a Producer and with my background in psychology I've been able to meld a powerful combination of storytelling with psychology to create videos that truely inspire people. With my amazing team at Real TV (More about them above) we will guide you through a simple process that we've designed and created, so that you can learn to make your very own compelling story videos.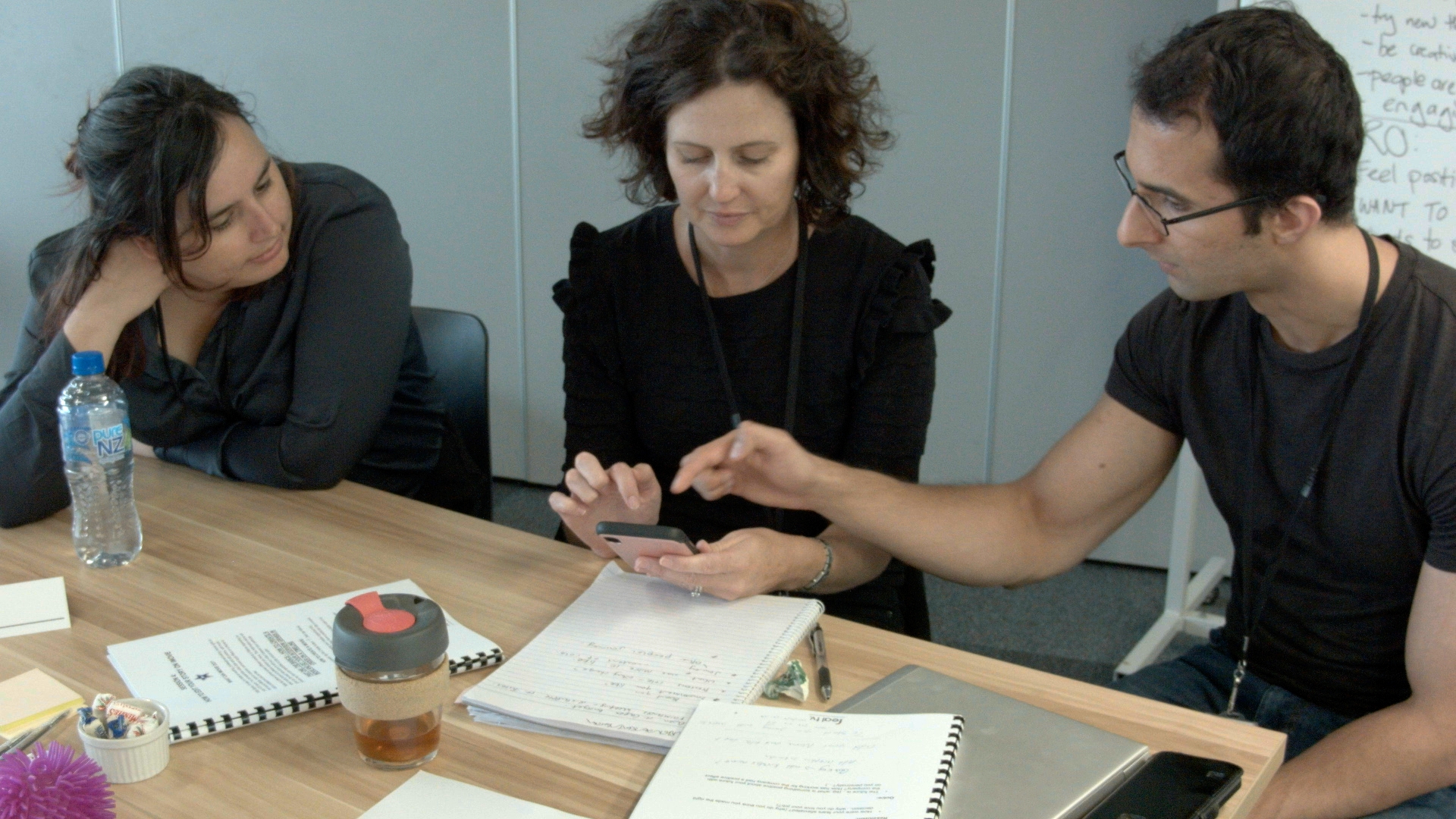 Live Workshop at Mitre 10
Testimonial from the Workshop
"Something like this allows us to tell a story that everyone can relate to really quickly."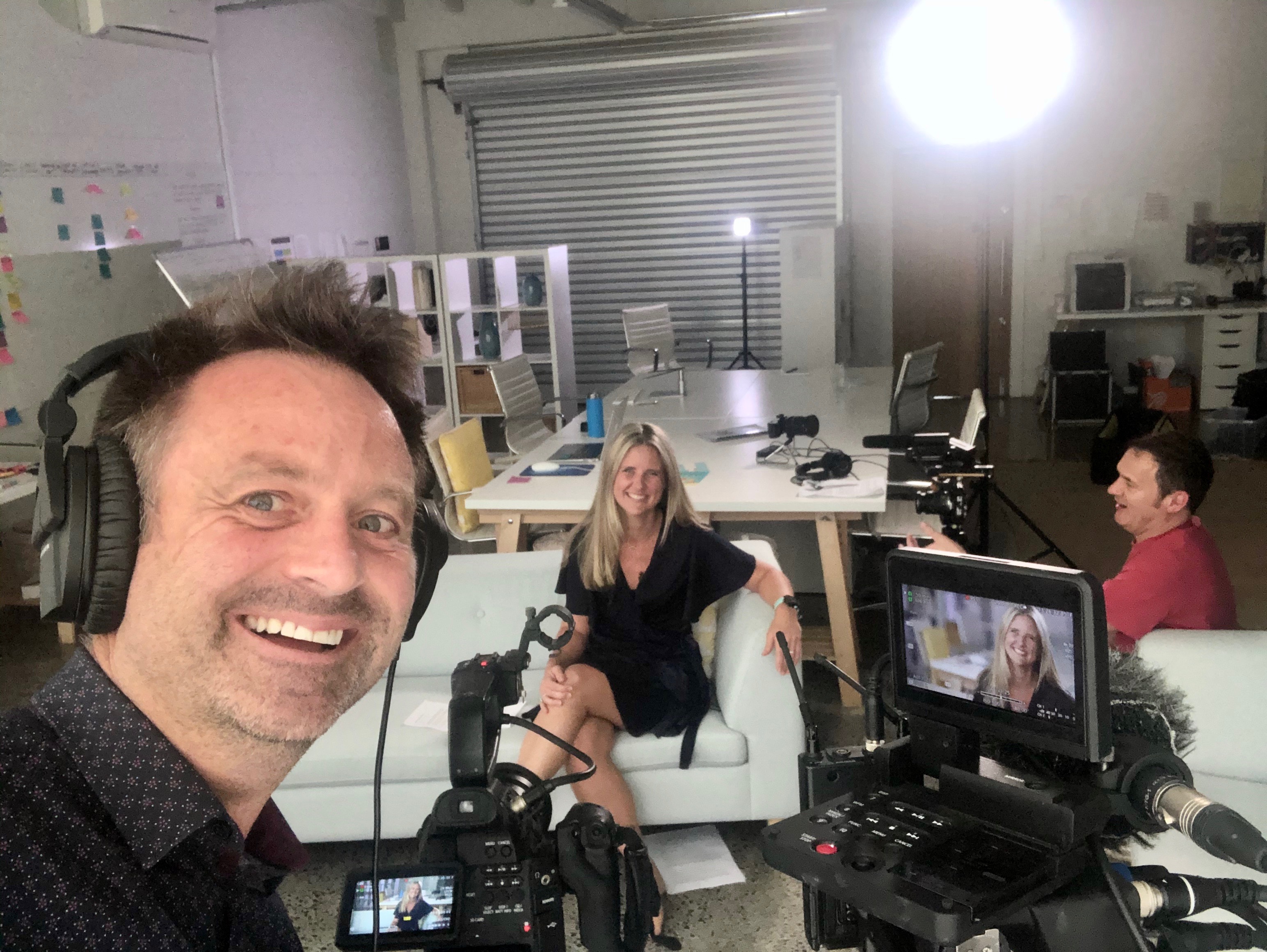 Filming the videos for this workshop.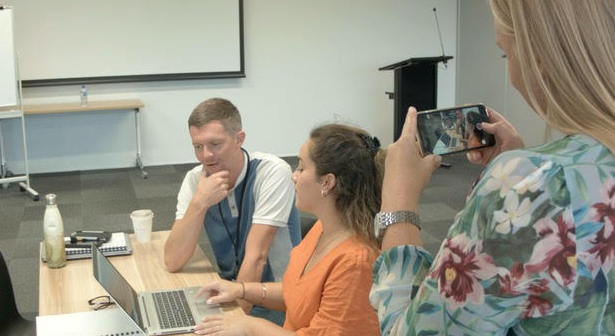 Live Workshop at Mitre 10
Testimonial from the Workshop
"I learned heaps today so I'll be looking to make some videos when I'm out training in stores. And everything has been extremely relevant and I'll use all of it."